About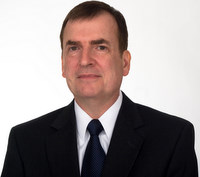 Steve Crowley helps organizations with technology analysis, R&D activities, regulatory proceedings, standardization, and patent portfolio management. In this work, he draws on his skills and experience in engineering, business, and writing.
Steve's background includes work in mobile broadband, broadcasting, satellite, unlicensed services, cable television, and device performance measurement. Clients have included manufacturers, service providers, trade associations, government agencies, entrepreneurs, and law firms.
Steve has participated in many industry and government activities dealing with standardization and technology assessment, including APCO, 3GPP, 3GPP2, IEEE 802, CEA, CTIA, and TIA. He has published many articles on technology in industry and popular publications and contributed to a book on due-diligence review of broadcast stations. He has spoken before industry groups on subjects such as digital audio broadcasting, human exposure to radio-frequency energy, spectrum policy, and new business opportunities in technology. He has written for, or been cited by, many publications including The New York Times, The Wall Street Journal, The Washington Post, The Atlantic, The Verge, Ars Technica, Information Week, GigaOm, CNET, PC Magazine, Gizmodo, Apple Insider, and The Register. Forbes named him a top 10 power influencer in mobile on the basis of reach, resonance, and relevance in the industry.
Steve holds a Bachelor of Science in Electrical Engineering (BSEE) from Bradley University and a Master of Business Administration (MBA) from Duke University. He is the co-inventor of several wireless communications technologies, each of which has been awarded a United States patent. He is licensed as a Professional Engineer by the District of Columbia.