As part of his master's thesis, a student has scraped experimental license information from the FCC's website, constructed a database, and mined it for the years 2007 to 2016. Pedro J. Bustamante, provide a summary of experimental activity focussing on the years 2007-2016.
The analysis from Pedro J. Bustamante finds that 24,757 experimental authorizations have been granted in the past 30 years. These authorizations include experimental licenses generally with a term of two years along with associated license renewals, license modifications, and a shorter-term special temporary authorization (STA). More than half of these grants, 61%, have been issued in the past ten years with an average increase of 11% per year from 2007 to 2016. 46% of the total grants correspond to STAs and the other 27% are experimental licenses.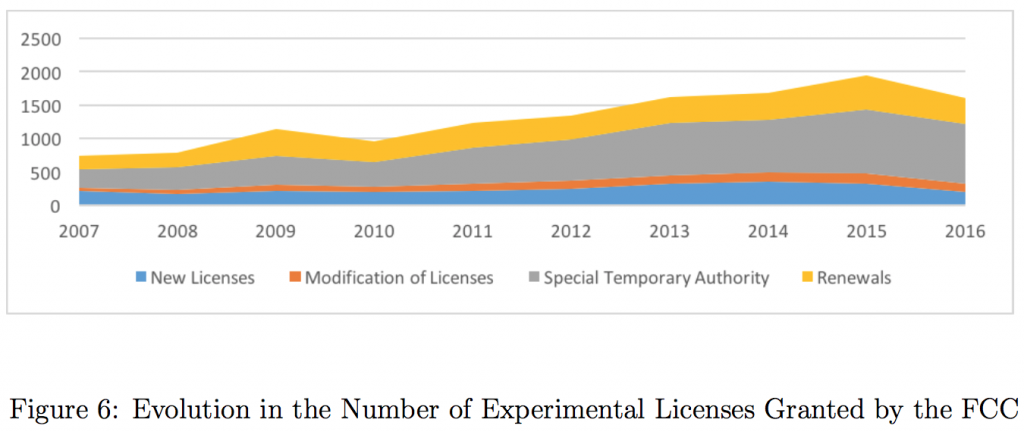 We're interested in technical parameters with frequencies first and foremost. Frequencies are looked at separately for experimental licenses and STAs. I'd expect a trend toward higher frequencies over time but don't see it much with experimental licenses.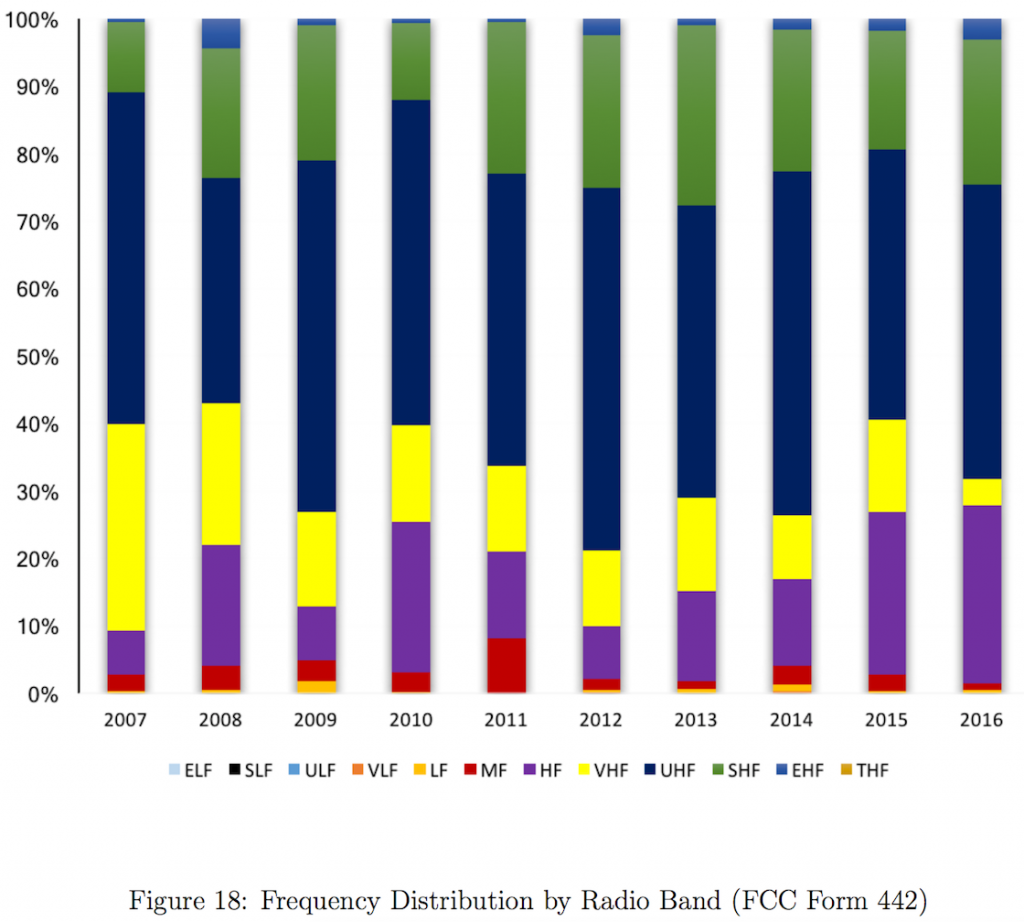 The trend toward higher frequencies is somewhat more apparent with STAs.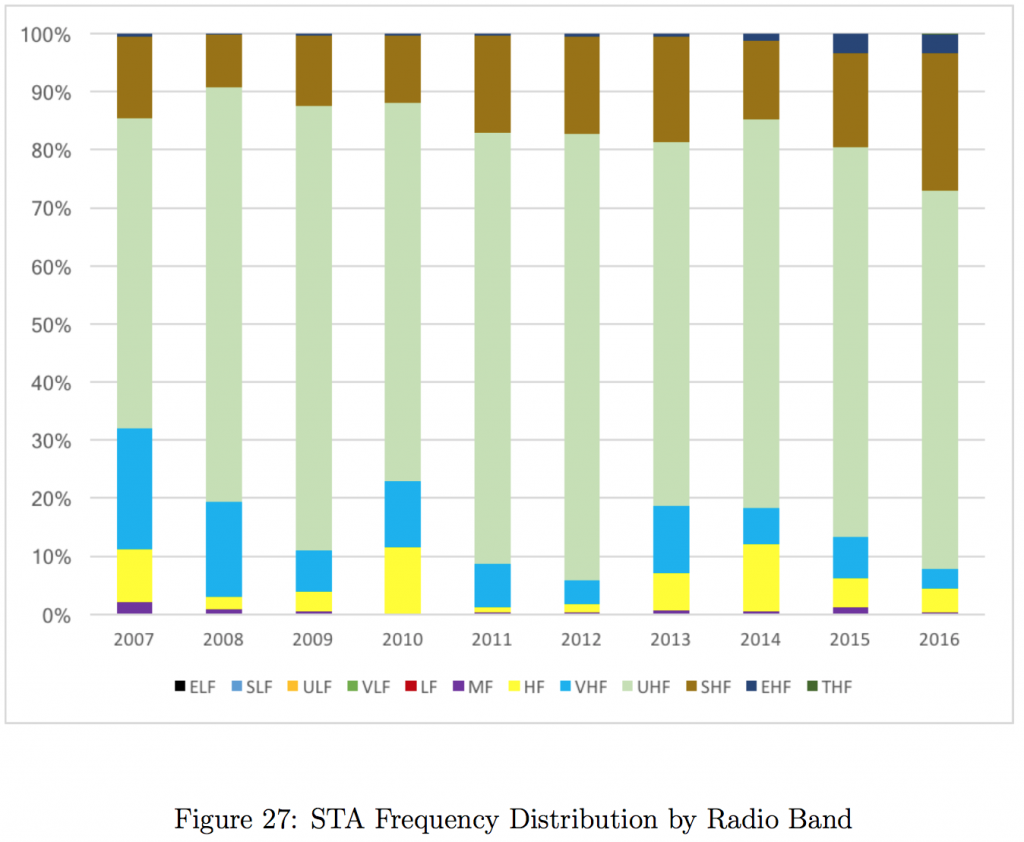 With power, it's clear that low power levels (less than 1 mW) are increasing in popularity.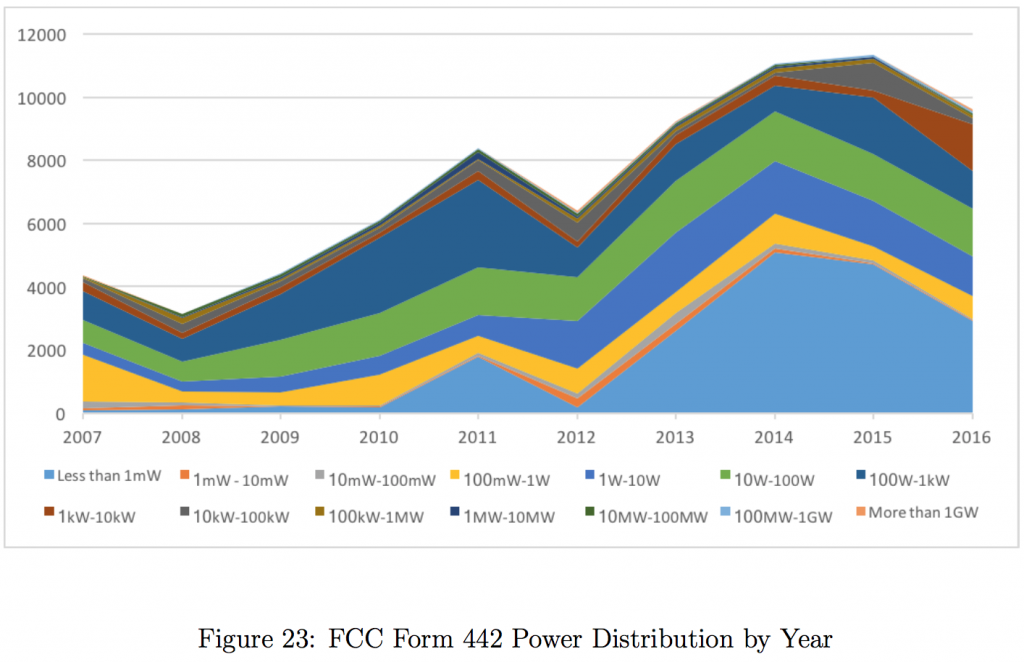 Another interesting finding is that 73% of STAs are have nothing to do with experiments. They're granted for the support of televised events, often for video but also for on-site communications.
Bustamante looks in detail at several experimental applications related to 5G and says that future work will include a deeper technical analysis and additional analysis linking experimental activity to next generation technologies.