This summarizes a selection from 215 applications for the Experimental Radio Service received by the FCC during October, November, and December 2011. These are related to AM broadcasting, FM broadcasting, spread spectrum on HF and VHF, unmanned aerial vehicle control, electronic warfare support, small satellites, white space technology, video production, managed access, TV interference, RFID, and radar.  The descriptions are listed in order of the lowest frequency found in the application.
Amateur Radio operator Brian Justin filed an application with exhibit (shown below) for special temporary authority to "be able to operate antique Heising modulation on 470.0 kHz on or about x-mas evening and several other days" to commemorate Reginald Fessenden's "original claimed voice transmissions over 100 yrs ago." The transmissions were to take place on 470-475 kHz from Forest, Virginia.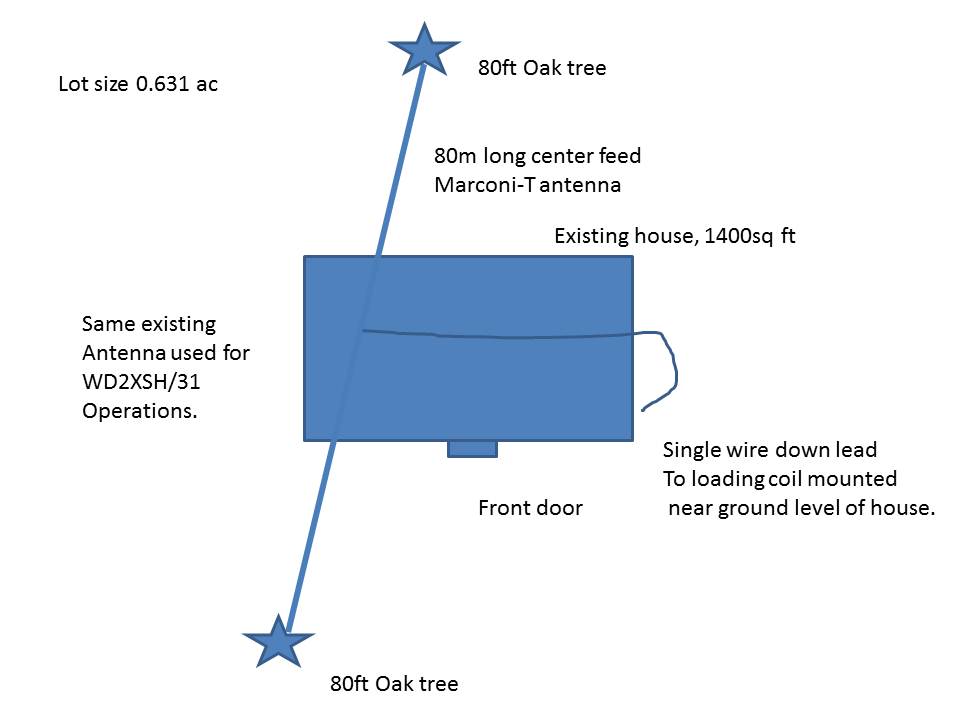 Chesapeake Operating, Inc. filed an application with exhibit for special temporary authority to "provide music and announcements throughout Chesapeake's corporate campus" and for "determining propagation and coverage while simultaneously considering a waiver to operate permanently under 15.221(b)" of the FCC's Rules. Operation is to be on 1300 kHz and 1610 kHz in Oklahoma City, Oklahoma. The applicant says it's parent company, Chesapeake Energy, "is the Nation's second-largest producer of natural gas, a top 15 producer of oil and natural gas liquids and the most active driller of new wells in the U.S." "Chesapeake is considering the use of low power AM broadcasts at its corporate campus that could be used for a variety of purposes. For example, the system could be used for disseminating severe weather information (e.g., tornado watches, tornado warnings, ice storms, etc.,) street closings, traffic re-routes due to construction, as well as during outdoor events such as the farmers market that Chesapeake sponsors during the summer months and outdoor activities associated with United Way campaigns, concerts, and family events."
Phillip J. Williams filed an application with exhibits for special temporary authority to operate using spread spectrum on HF and VHF frequencies in the Amateur Radio Service. Current rules don't permit spread spectrum operation below 220 MHz. In the tests, comparisons will be made with other digital modes such as JT65A, Olivia, MT63 and PSK31, including with regard to weak-signal capabilities. Experiments will focus on minimum required transmitter power and developing operating procedures for the Amateur Radio community. Operation will take place in Euless, Texas in various Amateur bands between 1.8 and 148 MHz.
The Center for Remote Sensing of Ice Sheets at the University of Kansas filed an application with exhibits for experimental license to conduct testing of a 72 MHz link used to control the "Meridian Uninhabited Aircraft System," an aircraft that carries a variety of scientific payloads, including ice-penetrating radar, for research on the flow-ice sheets in Greenland and Antarctica. Operation will be at several locations in Kansas and Utah on 72.01-72.99 MHz.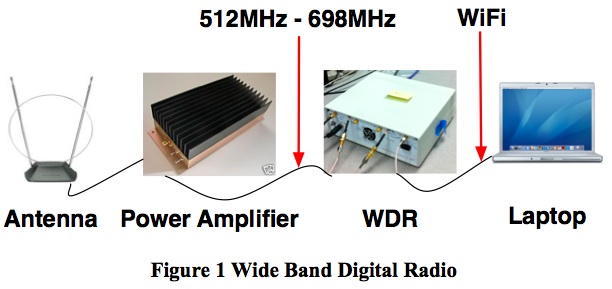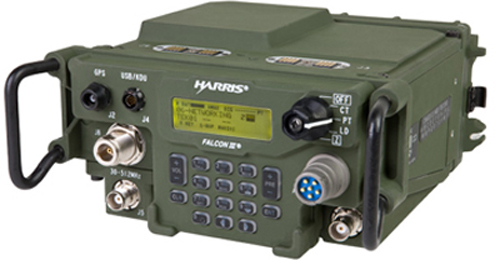 BAE Systems filed an application with exhibit for special temporary authority to test next-generation "communication intelligence" for unmanned aerial vehicles (UAVs). Operation will be in Hudson, New Hampshire on 1626-1660 MHz.
Orbital Sciences filed an application with exhibits for experimental license to operate from Persimmon Point, Virginia on 2222-2228, 2239-2243, 2258-2260, 2267-2271, 2286-2290, and 5764-5772 MHz. Orbital is under contract to NASA/Johnson Space Center to develop a commercial cargo transportation system for delivery of cargo to the International Space Station. The contract includes two demonstration flights of this system, and eight operational flights to the Station. The experimental operation is in support of various communications needs for these flights from NASA's Wallop's Flight Facility, including flight termination system uplink, multiple S-band telemetry data downlinks, a C-band radar system with transmit and receive, and a GPS uplink.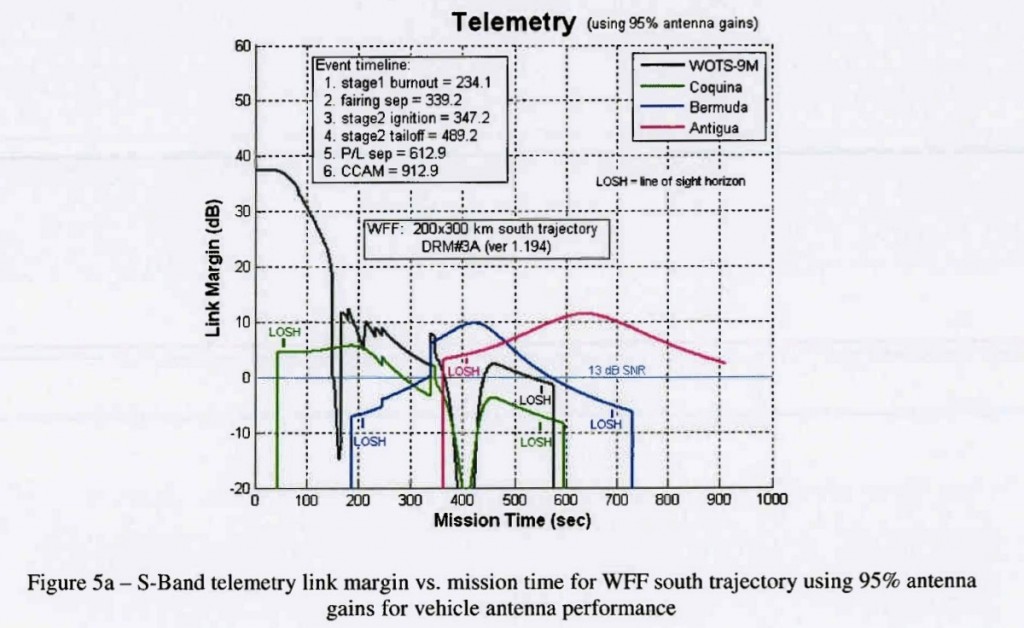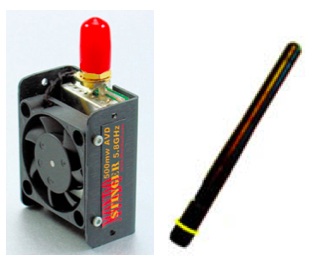 GE Aviation filed an application and exhibits for special temporary authority to conduct outdoor testing of its HEET radar system, a "proprietary three-dimensional radar scanner for radar cross section measurements. This one of a kind scanner is currently in checkout phase. Eventually the system will be used on military bases." Operation will be in Evendale, Ohio and in Peebles, Ohio on 6.5-18 GHz.
Telephonics Corporation filed an application with exhibits for experimental license to operate in Huntington, New York on 8850 MHz. This to support testing of the ARSS-1 portable radar system. The radar operates on a single channel at a pulse repetition frequency of 5 kpps. The pulse width is 17.0 ?S and the receive interval is 183 ?S for a total repetition interval of 200 ?S.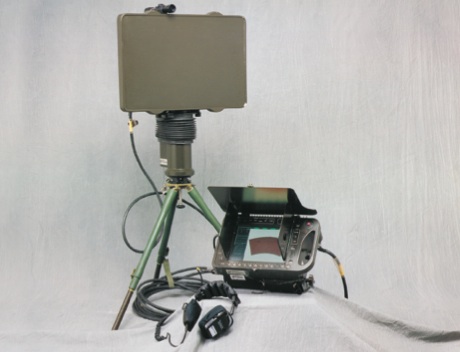 Telephonics Corporation filed an application with exhibit for experimental license to conduct tests of its model RDR-1700B maritime surveillance and imaging radar, which the company describes as a multimode airborne search radar that uses pulse compression techniques to provide various search and imaging capabilities, using a programmable waveform generator that can generate different pulse widths, pulse repetitions, and modulation. The radar operates over the frequency band of 9.2 to 9.5 GHz. The radar is continuously changing frequency thereby minimizing the number of undesired pulses being received by fixed-frequency marine and aviation weather radars. This testing is to improve the radar's signal processing techniques for the purposes of improving the radars ability to search, detect and track multiple targets during over-water surveillance as well as search and rescue and weather detection/avoidance capabilities. Development of imaging techniques that provide the ability to identify the size and shape details of objects detected beyond visual ranges or bad weather conditions will also be part of the testing. Operation will be in the vicinity of Farmingdale, New York.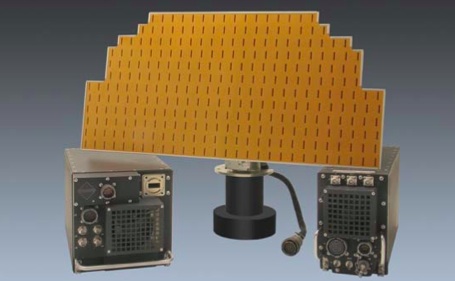 The University of Nebraska – Omaha, filed an application and exhibits for special temporary authority to test repurposing of Furuno marine radar to count aircraft at a non-controlled airport. Operation will be at the Council Bluffs, Iowa airport on 9410 MHz. The applicant says it wants to investigate marine radar in this application as a step toward creating a system to prevent aircraft collisions. The radar system in this experiment will include a stationary radar antenna linked to a 10 inch radar display that will transmit data to a computer, which will be programmed to count aircraft. The data collected includes the distance from the radar, the heading from the radar, and the heading of the aircraft.
Tachyon Networks filed an application with exhibits for special temporary authority to test an 18" terminal mounted to a C-12 military aircraft. Communications will be with one of three Intelsat-owned, U.S. licensed satellite hubs. This is in support of a U.S. Army contract for communications in Afghanistan related to airborne intelligence, surveillance and reconnaissance. Operation will be centered on Middletown, Delaware on 14.0-14.5 GHz.

Mokulele Research Corp. filed an application with exhibits for special temporary authority to test airborne mechanical tracking antenna performance. Mokulele will use millimeter-wave spectrum from a directional antenna on the ground pointed straight up. The airborne receiver antenna, installed inside the cabin of a small aircraft, will intercept the narrow beam, and immediately activate its reflector to the optimum angle in order to sustain strongest signal level, while the aircraft's pitch and bank angles change. The aircraft will fly over the ground station between 8,000 and 18,000 feet AGL in tight circles of approximately 0.5 nautical mile diameter. The signal strength, optimized by the tracking antenna, will be recorded for later analysis. An airborne-antenna signal re-acquisition algorithm will also be evaluated. Operation will be on 46.75-46.95 GHz at Haleiwa, Hawaii.
Honeywell filed an application with exhibits for special temporary authority to conduct flight testing using a developmental sensor to collect data on potential helicopter obstacles such as power lines and towers. The data collected will be used to learn about the detection criteria of such targets. Operation will be in Torrance, California; Phoenix, Arizona; and Everett, Washington on 92-94 GHz. The sensor antenna connects to a PC?based data processing system used to operate the antenna, display, and capture results. The antenna radiates a 0.7 degree horizontal by 4.0 degree vertical beam. The modulation is a linear frequency modulation that uses up to a total of 1.0 GHz about a center frequency of 93.0 GHz (i.e., 92.5 GHz – 93.5 GHz). The bandwidth is swept repeatedly at a rate of 500 us per sweep.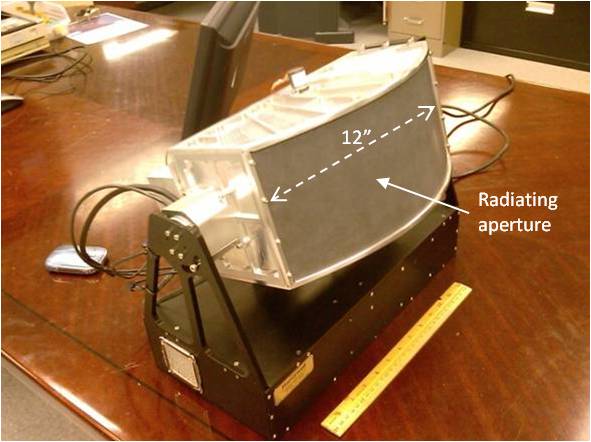 Raytheon Missile Systems filed an application with exhibit for special temporary authority to conduct tests on 94-96 GHz at Tucson, Arizona. "This application is being filed for the experimental development of a directed energy device to be exported that will use radio waves to achieve the mission." ("Directed energy device" appears to be a euphemism for directed energy weapon.) "Because this technology is very new, there is a great deal to be learned still about how to effectively direct the radio energy while ensuring that there is no lasting harm." "[A]ny personnel present will have volunteered to work on this technology." The device to be tested will have an input power of 800 watts and an effective radiated power of 50 megawatts.