This summarizes a selection of applications for the Experimental Radio Service received by the FCC during August 2010. These are related to radar, military communications, mesh networking, unmanned aerial vehicles, satellite services, biomedical telemetry, aircraft telemetry, safe-driving systems, geophysical sensors, electronic warfare, smart grid, and antenna testing.
INOVA Geophysical Equipment Limited filed an application (with supporting exhibits) to test a proprietary mobile radio system in the 30-36 MHz and 150-174 MHz bands. The radio links would be used to control remote geophysical seismic recording equipment, which INOVA manufactures. At the end of testing, INOVA plans to put the radio equipment into production and lease it to customers.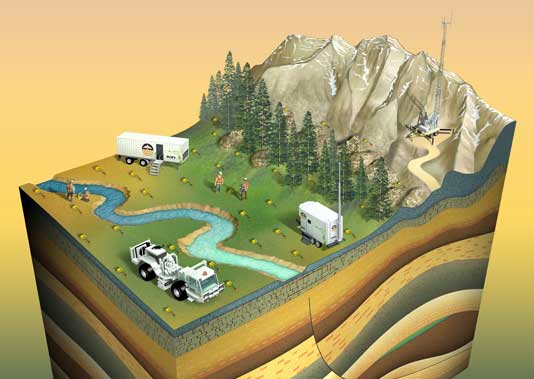 Fortress Technologies filed an application for experimental license to test several of its secure mesh-networking products developed for military applications. Several exhibits are included but they are not publicly available due to a confidentiality request. Operation is to be on 4.9425-4.9875 GHz.