This summarizes a selection of applications for the Experimental Radio Service received by the FCC during July 2010. These are related to high-frequency data, military communications, environmental data collection, synthetic aperture radar, WiMAX, sensor networks, interference-resistant communications, LTE, rail transportation, air traffic control, white space networks, and RFID.
Harris filed an application (with supporting exhibits) for experimental license to operate on various frequencies between 3 and 15 MHz to test an experimental high-frequency wideband waveform that is intended to operate at either 12 kHz bandwidth or 24 kHz bandwidth to allow faster data transfer via high-frequency communications.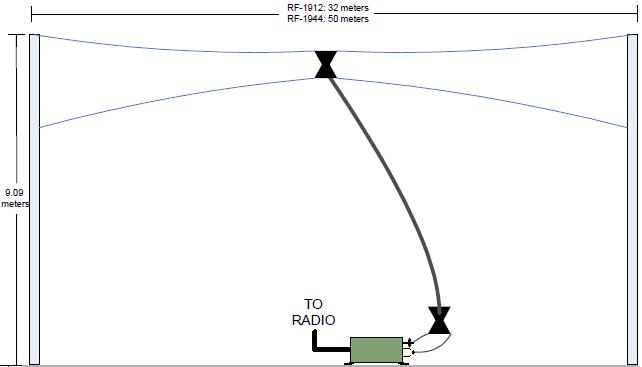 Harris also filed an application (with supporting exhibit) for experimental license to operate on 4.94-4.99 GHz in support of development of US Army's Warfighter Information Network: Tactical (WIN-T) and Future Combat Systems (FCS) programs. Equipment is to consist of the HNRe2 Highband Network Radio, manufactured by Harris. Harris says the HNRe2 is comprised of four elements: 1) the Baseband Processing Unit, 2) the Highband RF Unit (HRFU), 3) an Inertial Navigation Unit (INU), and a GPS device. The HRFU further consists of an upconverter, a High-Powered Amplifier (HPA), a Switched Beam Antenna (SBA), a Low-Noise Amplifier (LNA), and a downconverter). The test network will consist of five fixed nodes and one mobile node. The FCC has asked Harris to justify extended testing in a band that is primarily allocated for non-government public safety use.
Canon U.S.A. filed an application (with supporting exhibits) for special temporary authority to operate wireless devices in support of a private technology and product exhibition from September 1, 2010 through September 3, 2010 at the Jacob K. Javits Convention Center in New York, NY. Canon is planning to import many wireless devices from Japan to be used with displays during the exhibition. These devices are not FCC compliant and not expected to be FCC compliant until after the exhibition. Frequencies requested include 315.0-315.7 MHz, 2.40-2.50 GHz, 5.18-5.67 GHz, and 61.6-62.5 GHz. This application was granted on August 11.